Buffalo's Mechanical, Inc. is a commercial/industrial Mechanical Contractor serving Northern/Central California by providing quality HVAC construction and service since 1995. Our company philosophy is simple… provide quality work, on time, at a competitive price.
We specialize in fast track projects and have extensive mall, retail, restaurant, office, and design build experience. We understand the tough demands of today's construction projects including fiscal and scheduling demands. We are here to help you to meet those goals.
Buffalo's is located in Northern California with offices in the Central Valley (Ripon) and the Bay Area (Campbell). We cover Northern and Central California, which includes The Bay Area, The East Bay, Central California, Fresno region, and Sacramento region.
Our offices, trucks and teams are equipped with the latest technology. We have the latest PC's and Apple Desktops, mobile devices, cable internet, and full color plotters for printing at our facilities. We utilize the latest software and technology to serve all facets of our business and have the capability of reading and printing any digital format files.
Our Field Superintendents and foreman also have the latest communication devices (Iphones/Ipads/Droids) to insure that they are able to communicate quickly from anywhere in the state. They utilize tablets to always have the latest set of plans and the ability to create field reports and take photos/videos instantly. We also have GPS trackers on all company vehicles which are monitored 24 hours a day. Our ultimate goal has always been to be a state of the art company and build long-term partnerships with our clients, vendors and employees.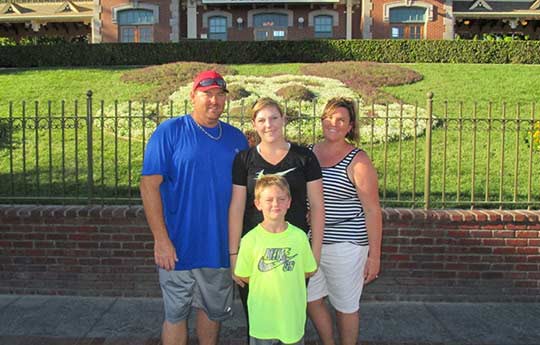 Jason Buffalow was raised in the sheet metal /HVAC/refrigeration industry. His grandfather, Henry Buffalow, started Buffalow's in 1948 as a commercial refrigeration company in Mt. View, CA. In the late 1960's, his father, Henry Buffalow, Jr. took over the family business and ran it for nearly twenty five years.

Henry Buffalow holds a B.S. in Environmental Engineering from Cal Poly, San Luis Obispo and a Master in Business Administration from Pepperdine University, Malibu, CA. He joined his father out of college and used the skills learned to do air-conditioning and refrigeration design, estimating, project management and running the business.
Gina Buffalow began working at Buffalo's Mechanical, Inc. in 2005 to oversee our office administration. As Office Manager, she is responsible for many aspects of our daily business: HR, banking, equipment/crane rental, insurance, problem solving and purchasing. She also manages our service division, which includes client communication, billing, and scheduling.
Jason Hodges began his HVAC career with Buffalo's Mechanical, Inc. in 1995. He started this company at the very beginning side-by-side with Jason Buffalow, as an entry level installer. He has worked from entry level with little construction experience to lead installer, general foreman, and in 2012 was promoted to Project Manager.
Omar Martinez was hired at Buffalo's Mechanical, Inc. in 1997 as an entry level installer with little construction experience. He has worked his way up to a lead installer and general superintendent, and is now our General Foreman.